EROTIC MASSAGE MADRID
NOW WITH
20% DISCOUNT

ON ALL OUR EROTIC MASSAGES!!

Welcome to the world of oriental massage in Madrid, Thai massages with a happy ending, a space for therapeutic oriental massages and erotic massages. A fusion of all Asian culture. An exclusive space for you, to make your moment a different, exclusive and unforgettable experience.

"Masajes Indira is a space of Pleasure without sin and sexual healing. The space where you will find erotic pleasure and therapeutic massage unmatched fusion."

A space for everyone! Erotic massage for couples, men, women and LGBTQ friendly.
New Price Table
MASSAGE VIP INDIRA
100€/hour
BASIC EROTIC MASSAGE LOMI LOMI
80€/hour
PROMOTION! EROTIC MASSAGE HINDU GOLD (includes two happy ending)
150€/90 minutes
PROMOTION 4 HANDS (WITH TWO MASSEUSES, VERY SENSUAL MUTUAL MASSAGE)
180€/hour
EROTIC MASSAGE (TOPLESS)
60€/30 minutes
Indira Massages offers a range of oriental fusion massages to heal the body, mind and soul.
It highlights its services of tantric massage and sexual healing .
It is a center without equal, where you can find everything you are looking for, the excellent Thai massage with a happy ending. Healing massages and the response of your search for therapeutic pleasure for the stressed body, calming and relaxing effect for the tired mind and healing for the soul. Erotic massages with a happy ending so you do not forget to return.
For people who live and work in a big city like Madrid, we need a moment of respite to relieve our daily stress and tension. In Madrid there are many erotic massage centers but there is none that offers massages as professional as in Indira Massages. Although it is an erotic massage center, all our masseuses are DIPLOMED and FORMED IN ORIENTAL MASSAGES . This is why we are so special.
What's special about us?
Indira massages offers a range of oriental massage services such as the real therapy of ancient Thailand, the traditional Thai massage with a special erotic touch and sensual massage, naked body to body massage and with happy ending, only manual. We do not offer services with Sex at any time. And if what you are looking for is this type of service, in Indira Massages you will not be able to find it. And what you are looking for is a special moment, a relaxing moment with relaxing oriental massages with a happy ending that calms your daily stress, this is the PERFECT MASSAGE CENTER for you!
What differentiates us from the other erotic massage centers?
In Madrid there are thousands of them but what does Indira Massage? Our center has been giving therapeutic and erotic pleasure for 7 years. We emphasize that our massage services focuses on offering the BEST MASSAGE possible not only sexual but also focusing on health and well-being. We work hard, other times with great force if our customers prefer them. We always ask them how they want their massages, with less strength focusing more on the sensual or with medium or with great force focusing more on the therapeutic. Most prefer the fusion massage that is half therapeutic half erotic. In Indira Massages we treat contractures, we relax them 100%, we decontract, we stretch, we work with a variety of oriental techniques never offered in a conventional erotic massage center. We are a center of ORIENTAL MASSAGES ORIENTAL FUSION WITH EROTICA, WE DO NOT OFFER SEX.
OUR FACILITIES
The Asian culture has transmitted its wisdom so that you can now check the effects of its traditional relaxation. In Masajes Indira we are specialized in erotic massages in Madrid with oriental methods. Like our Hindu massage with each other, or the pleasant Nude massage body to body. Come and find an exclusive space where you can enjoy relaxing tantric massages with a happy ending, oriental massage with 4 hands, massage with oils, jit lag massage or foot reflexology Discover everything we offer in our massage menu, the best prices in massages of 30, 60 and 120 minutes with professionals specialized in relaxing massages.
Know us
Erotic massages in Madrid are the best way to relax and forget your worries. In our oriental massage menu you will find Thai, Balinese, Hindu and other Tantric massages that will help you harmonize your body and your mind.
The experience we propose is based on relaxing experiences with a happy ending so you do not forget to return.
Tantric massage in Madrid
Enjoy tantric massage in Madrid is a luxury. Tantric massages use a person's sexual energy to carry it throughout the nervous system. The central channel of our organism, known as Sushumna, harmonizes the chakras and purifies our energy channels. In Indira Massages we seek that each of our tantric massages in Madrid act immediately in the body's energy flow, especially in the ways that remain obstructed, by means of pleasure. It is not about getting a sexual arousal as an end, but about using this energy to heal our vital channels.
Breathing and body response to touch are two very important factors in our sensual massages. Our culture vetoes physical contact in most of its forms, and yet this sense is fundamental to relate to our environment. Exciting massages should be accompanied by professional and experienced people, our tantric masseurs in Madrid use their knowledge to heal you through touch and tantric meditation.
We also have male masseurs and special massages for couples. If you want to know more about our tantric massage proposals visit the massage section of our website, where you will also find therapeutic massages.
Enjoy a different experience with all the benefits of relaxation. Tantric massages help coordinate the energy of body and mind; Thai techniques hide millenary secrets; Four-handed massages are an experience you will never forget. Enter a new environment and discover the benefits of more relaxing techniques so that your day has a happy ending. Our facilities are specially set in different Asian cultures. Come in and enjoy from the first moment. We make erotic massages in Madrid of Asian inspiration with all the benefits of oriental techniques.
With our massages with happy ending we seek to expand your mind and enhance your emotions in a conscious way. We want you to relax and enjoy a unique experience that you will want to repeat. Our masseurs are experts in oriental erotic massages, therefore they can offer you the tantric treatment you need.
Booking now
You want to live a unique experience? Get in touch with us, you will not regret
The sensual massages are the best way to relieve tension, the perfect solution to forget for a few moments the stress of daily life and renew your life energy. In Masajes Indira we offer you the most complete menu of sensual body-to-body massages and massages with a happy ending in Madrid so you can escape from the rhythm of the city and contact your inner self.
Sexual and sensual massages in Madrid
The attitude of Tantric massage is loving, it is a channel of energy and love, in order to take advantage of the benefits of oriental wisdom.
Over the centuries, dozens of generations have practiced this type of massage in the East, whose advantages have been tested continuously, beyond physical pleasure, we achieve a psychological cure that is created from the redistribution of energy throughout the entire body, influencing our unconscious in a decisive way.
Many of our clients find in our treatments the best remedy for all kinds of discomforts.
In each massage we focus on the specific needs of each patient, locate and treat the damaged parts to encourage the flow of energy and heal the body through mental and emotional healing.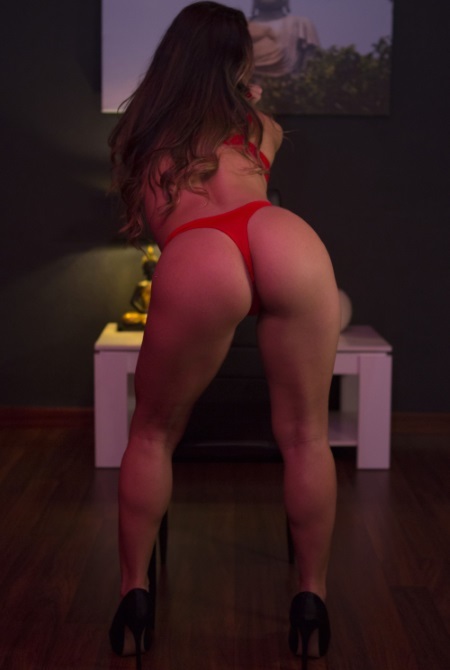 The consequences of our sensual massages are not only perceived in the massage room, a person who receives a massage of this type will live a mystical experience, beyond what you may come to feel in your day to day. These massages are erotic, sensual and very pleasant, but also surpass these values ​​with a series of benefits that continue to be noticed in the long term, many days after the massage, that is why both men and women regularly request our services, it is not a punctual whim, although it can be, it is an energetic treatment that takes advantage of all your inner potential so that both your body and your mind are in constant operation, without producing empty areas.
If you want to know more about Indira Massage explore our massage menu and meet our masseurs, boys and girls willing to make you spend an unforgettable moment whenever you need it.
Selection of oriental erotic massages in Indira Massages
Oriental erotic massages have been practiced in Asia for centuries. This type of technique demonstrates the extent to which the energy of the body can be used to heal it, based on sexual arousal. Despite the old of this technique, in reality in the West its benefits have been demonstrated relatively recently.
Many men are tempted to try the sensations that erotic massages provide. The opportunity to feel a body capable of giving you back all the energy you need through the most sensual techniques is very tempting. In Masajes Indira we have a team of masseurs expert in massages with happy ending, always ready to treat any type of need with millenary techniques and the best care
If you are looking for the best tantric and erotic massages in Madrid come and meet our masseurs in Indira Massages, they are experts in oriental erotic massages and relaxation treatments. We work the fusion of all the techniques of oriental massages like Thai massages, Balinese massages, Hawaiian lomi-lomi with sensual body-to-body massages invading your body with our erotic sensuality and at the same time therapeutic. We have exciting massages for men and women.