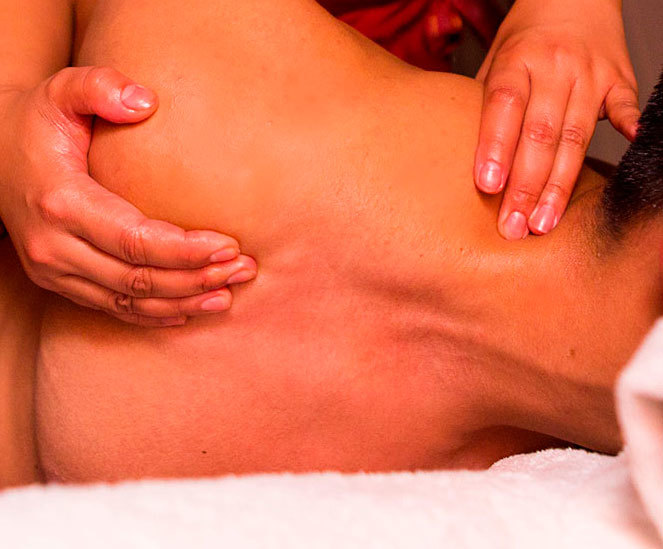 Thai massage in Madrid
A Thai massage is a relaxation technique that is usually applied in a futon, that is, the body is in contact with the floor. Unlike other oriental massages, Thai massage covers all parts of the body, since it is thought of as an integral method.
If you need a Thai massage in Madrid and you really want to enjoy the treatment, in Indira Massage you can enjoy a Thai massage in Madrid different, focused on the physical part of your body, but also in the psychic aspect.
Through body treatment we get to the mental part of your body, this is what allows the results of Thai massage to be enjoyed in the long term.
Muscle relaxation
Shiatsu
Thai Massage
Relaxing
Massage Jit-Lag Relaxing with Pressure – Tuina Massage and Chiromassage
Thai massage with and without oils
Thai massages can be done with oils for even greater enjoyment, although they can also be carried out dry, without using any type of oil, you choose.
Shiatsu
Shiatsu is a massage technique related to Thai massage. In this case the shiatsu acts by means of small pressures in the most congested areas of the body, by means of the puncture digit we get the energy to flow again throughout your body and the affected areas heal immediately.
Thai massage
In our massage center we have different expert masseurs in Thai massages. Many times the stress and nervousness that accompanies us throughout the day can be solved with an integral treatment that unites body and mind, in Indira Massages we have Thai massages that will help you to recover the balance of your body, also healing other related ailments with the psyche.
The stretching and depth of Thai massages are the best remedy to recover calm and tranquility, helped by the ancient Asian massage techniques.