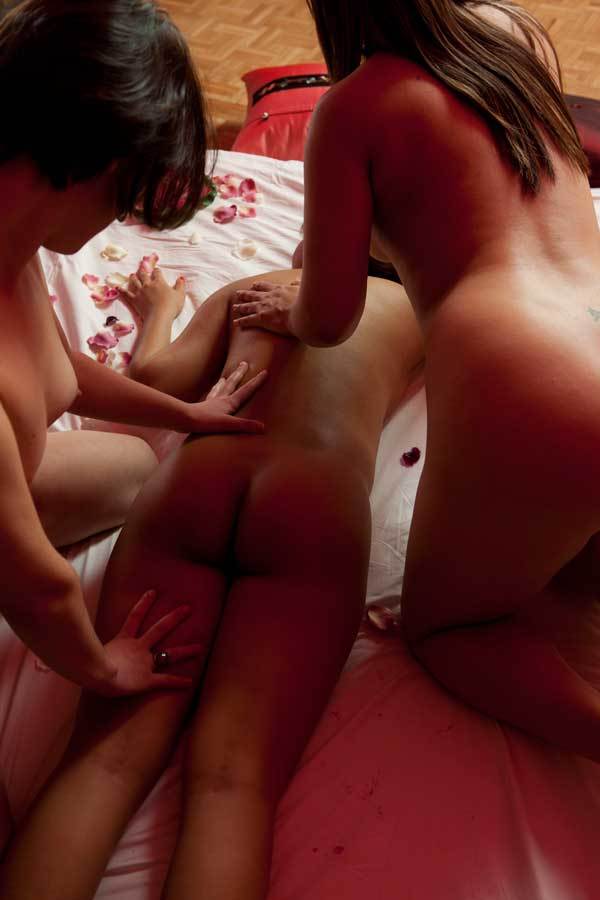 Oriental massage with 4 hands in Madrid
A massage with 4 hands is an unforgettable experience. Enjoy two expert girls in this type of treatments, 4 hands massage with a happy ending in which all your senses participate.
The 4-hand sexual massages are based on treatments performed by two massage therapists specialized in oriental massages. This type of technique affects several parts of the body relaxing the muscles and causing pleasurable bodily reactions, whose consequences also reach the mental part of our body.
In Indira Massages we have in our massages to 4 erotic hands one of our main services. Obviously, enjoying the treatment offered by a masseuse is a pleasure, however, four-hand massages further enhance the positive consequences.
Massage therapists totally nude
Eliminate tension
4 hands massage
If you prefer you can take 120 minutes for € 400
4 hands massage with happy ending
If you want to live a unique experience based on relaxation and pleasure, request one of our 4 hands massages. Tantra takes all the energy of your body to revitalize certain areas, both physical and mental, which may have been damaged by the tension of everyday life. The two masseurs who will carry out the treatment will affect areas as delicate as the back, legs, neck, etc., where we usually accumulate more tension. Thanks to oriental massage techniques we get the benefits that accompany you in your daily life for a long time.
If you have already experienced what it means to have an erotic massage you will surely want to try our 4 hands massage with a happy ending, if you have not yet decided, nothing better than to start getting acquainted with these relaxation techniques with two erotic masseuses willing to get experience the greatest of pleasures. Check our erotic massage letter in Madrid and know everything we offer in Indira Massage.
Two Masseurs: 4 Hands Massage in Madrid
TOTALLY NUDE the two masseuses will be responsible for making you enjoy a unique moment, practicing each of the experiences acquired in the art of oriental massage.